Riya' @ Lesser Shirik ~ Portraying oneself as a very religious or charitable person!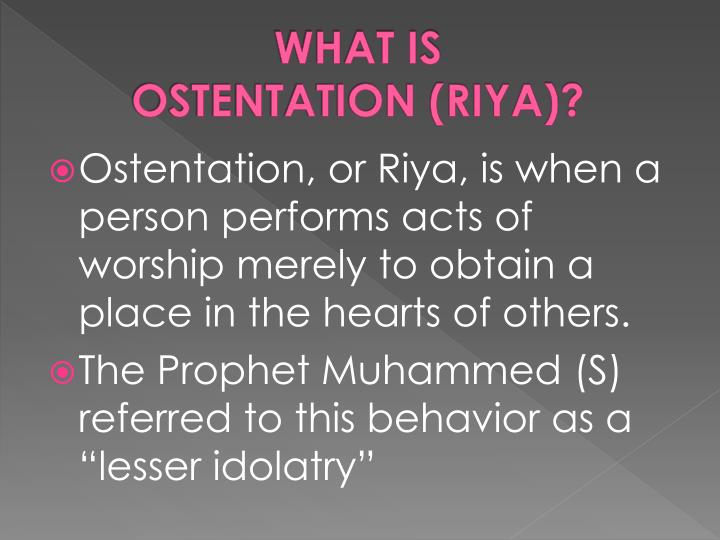 Whether we realize it or not, through our sharing's on Social Media such as Facebook, Blogs or Twitter of our doing something good that is enjoined in Islam or show ourselves carrying out acts of charity and general showing to our viewers that we are amongst the exemplary ones or 'cream of the crop' from the multitudes of the Ummah of Rasul Sallallahu Alaihi Wassallam by displaying our photographs or videos doing so, inevitably we throw ourselves into the category above.
By doing so, without our realizing it, we have expunged ourselves from the list of those who strive in the Way of Allah Rabbul Alamin and in the footsteps of Prophet Muhammad Sallallahu Alaihi Wassallam and His blessed Sahabah's. Astaghfirullah hal Adzhim! 🙁
It is so easy to screw up and destroy the good that we did with such an unwarranted act of showing off which is termed as Riya' @ a lesser form of Shirik which still enters us into the admission list to Narr al Jahannam, the wretched Hellfires!
This type of Riya' is also known as Shirik al Asghar ~ the Lesser form of Shirik.
Isn't it a shame? After all our efforts and hard work to do good, we cause ourselves to not only lose the rewards of carrying out acts of ibaadah and sadaqah but then get burdened with the Sins of Showing Off which destroys all the good points we had accumulated earlier with our good deeds and end up instead with the accursed sins of those who commit Disbelief in Allah by allowing Pride to enter our hearts.
Isn't it a waste?
It's not easy to be sincere too especially in these Last Ages where we crave for praise and human attention. Either directly or through getting 'Likes' on our Social Media pages. Such a thing carries no benefits for us in the actual sense of the word but it is in our human nature to bask in the sweet spotlight of attention and adulation.
Not easy dear brothers and sisters. Not easy at all. We have all in a way become narcissistic persons who crave for human appreciation and forget that when we are in the Yaum al Qubr @ Realm of the Grave, all such likes and praise bear no benefits and instead might cause us to be whacked like crazy by the Malaikats Munkar and Naqir, Radhiallahu Anhu's.
Tough to stay sincere my friends. Even one iota of pride in our hearts will render all our acts of good faith and general acts of piety obsolete in the Eyes of Ar Rahman. Na'uzubillahiminzalik!
So, how do we avoid burning ourselves despite having done something extraordinary in the course of our lives? By attributing all or any of our good deeds to none but Allah for it is He Who out of His Magnificence allowed us to be able to do what we did and not revel in praise or adulation from our fellow beings.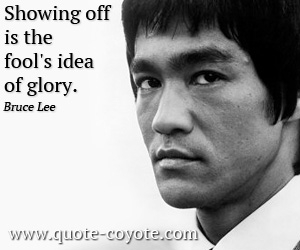 May Allah protect us from ourselves and nurture our true selfs to be content with Him as our Saviour and guard us from our Nafs.  Ameen.
About Author