UAE and Bahrain's ties with Israel ~ Middle East Domino Effect in Progress
The Middle East region consisting of the constantly bickering Arab nations has always shown how distrustful they are of each other since Time Immemorial. The Arabs since the days of the earliest prophets of Allah have always been at war with one another.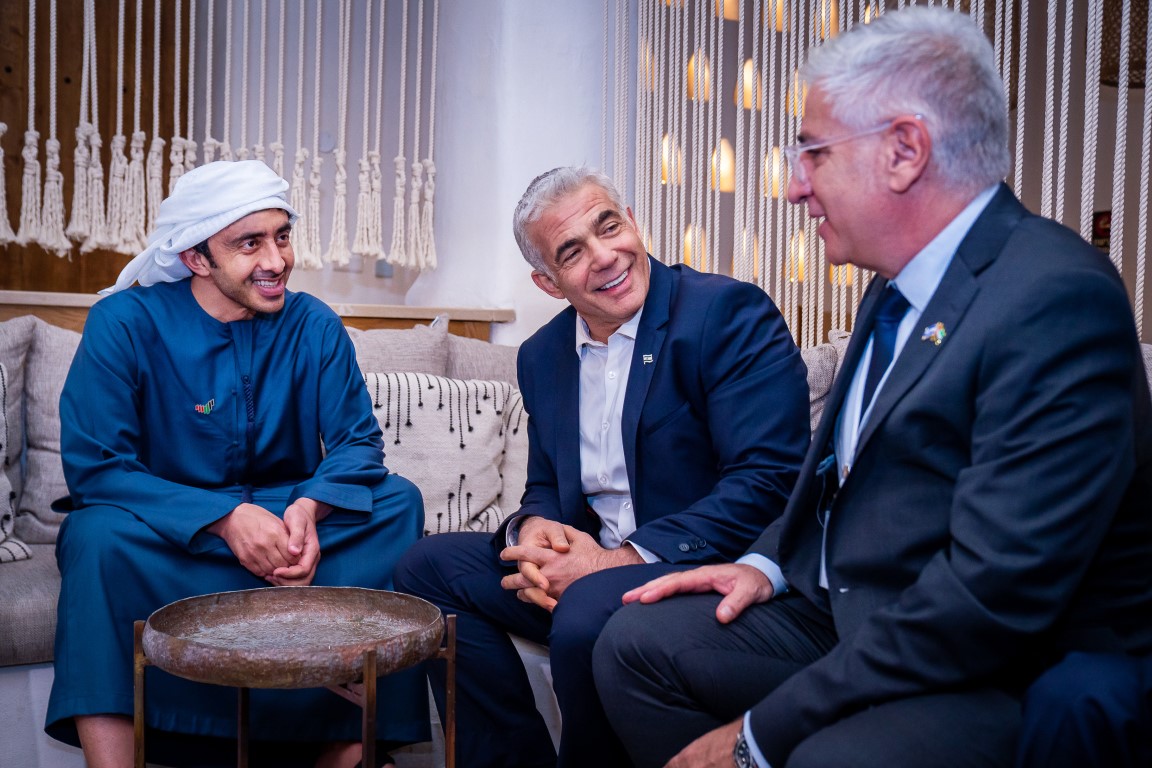 Source: https://www.arabianbusiness.com/politics-economics/top-uae-bahrain-diplomats-discuss-regional-security-ukraine-crisis-with-israel-foreign-minister-yair-lapid
Do not mistake their showing of religiousness with their traditions as a symbol or benchmark of their kinship to one another. No sirree. They have blood on their hands.
They'd waste no time in butchering their fellow Muslims as seen in the still ongoing war between the Saudis and the Yemenis. The Iraqis and the Syrians, Lebanese and Libyans. Even amongst the Palestinians.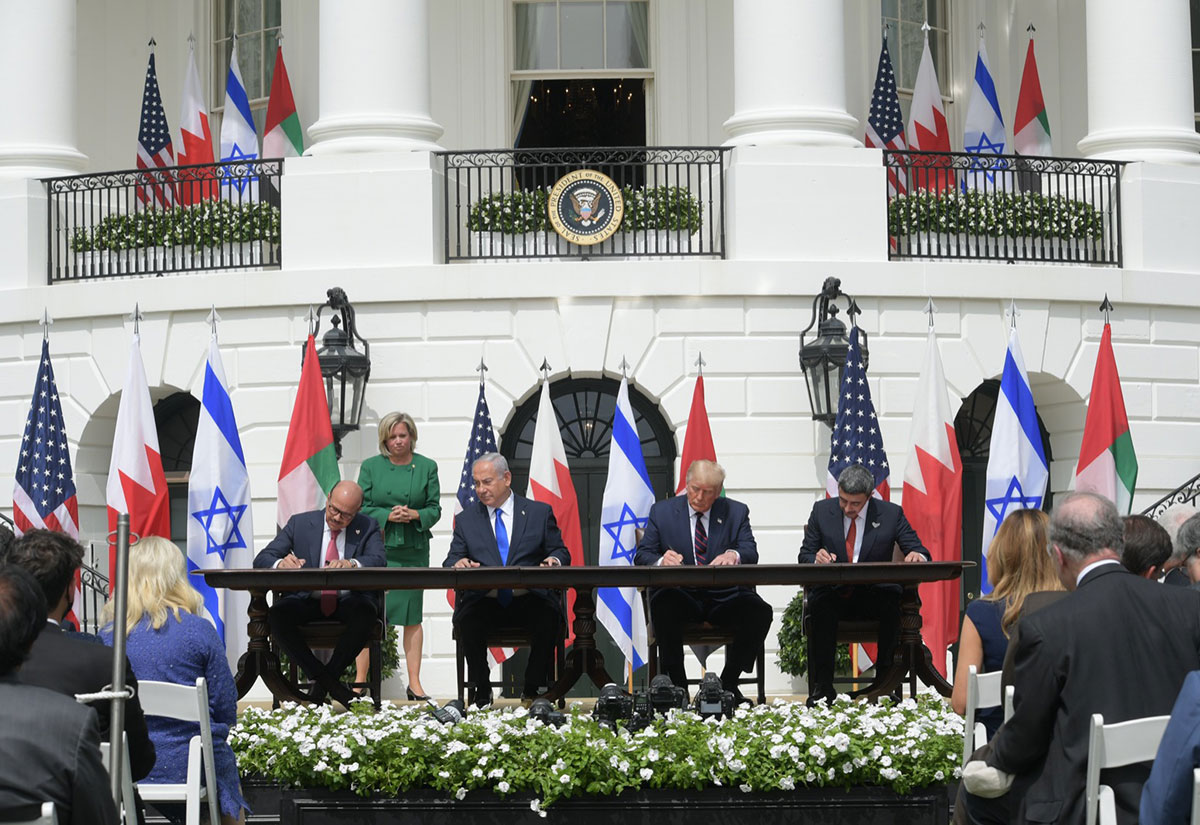 Source: https://www.arabianbusiness.com/politics-economics/451883-trump-set-to-host-israel-bahrain-uae-peace-ceremony
These Arabs are just showing their true colors. They'd sell off even their own flesh and blood in order to attain worldly benefits. They don't give a rats' ass about the sanctity of Islam or the need to put the Ummah's interests above everything else.
Don't be fooled by the religious garb and Arabic speaking prowess. It's just their base tendencies to put their self-interests above the need to care for their fellow Muslims.