Covid-19 and it's various effects on our 2020 lifestyles
We are now living in a MCO [Movement Control Order] environment as a result of the Coronavirus @ Covid-19 global pandemic. It has in a very unprecedented way, change how people all over the world now live.
Human activity all over the world has been curtailed as a result of the virus causing tens of thousands of people dying as the unseen enemy takes out front liners, lock down and quarantine breakers and even those who were at home and never left their respective countries.
In my country, Malaysia, roadblocks have been set up by the Royal Malaysian Police and now assisted by the soldiers from our Royal Malaysian Army. This is due to the fact that there are some recalcitrants among the populace who still defy the #stayathome order issued by the Malaysian authorities.
Those who have no valid reasons for going out are questioned and if found to be defiant and argumentative are promptly arrested and charged with disobeying the official order. If found guilty, they are fined RM1000 and sent to prison if they refuse to settle their dues.
The Malaysian Government has allocated RM250 Billion to those whose jobs and businesses are at a loss as a result of the Movement Control Order to cut off the spread of the Covid 19 virus and it seems to be effective in keeping the death count low. In countries which were once very Islamophobic and against the wearing of the hijab and niqab, the directive has now been issued for those who are going to buy groceries and supplies at the supermarkets and convenience stores that they must wear the surgical face masks and gloves.
No more handshakes or kissing each others cheeks and other physical contacts! Imagine that! Islam has long forbade unnecessary touching or coming into contact with others especially with those who are not our mahram [those forbidden to us].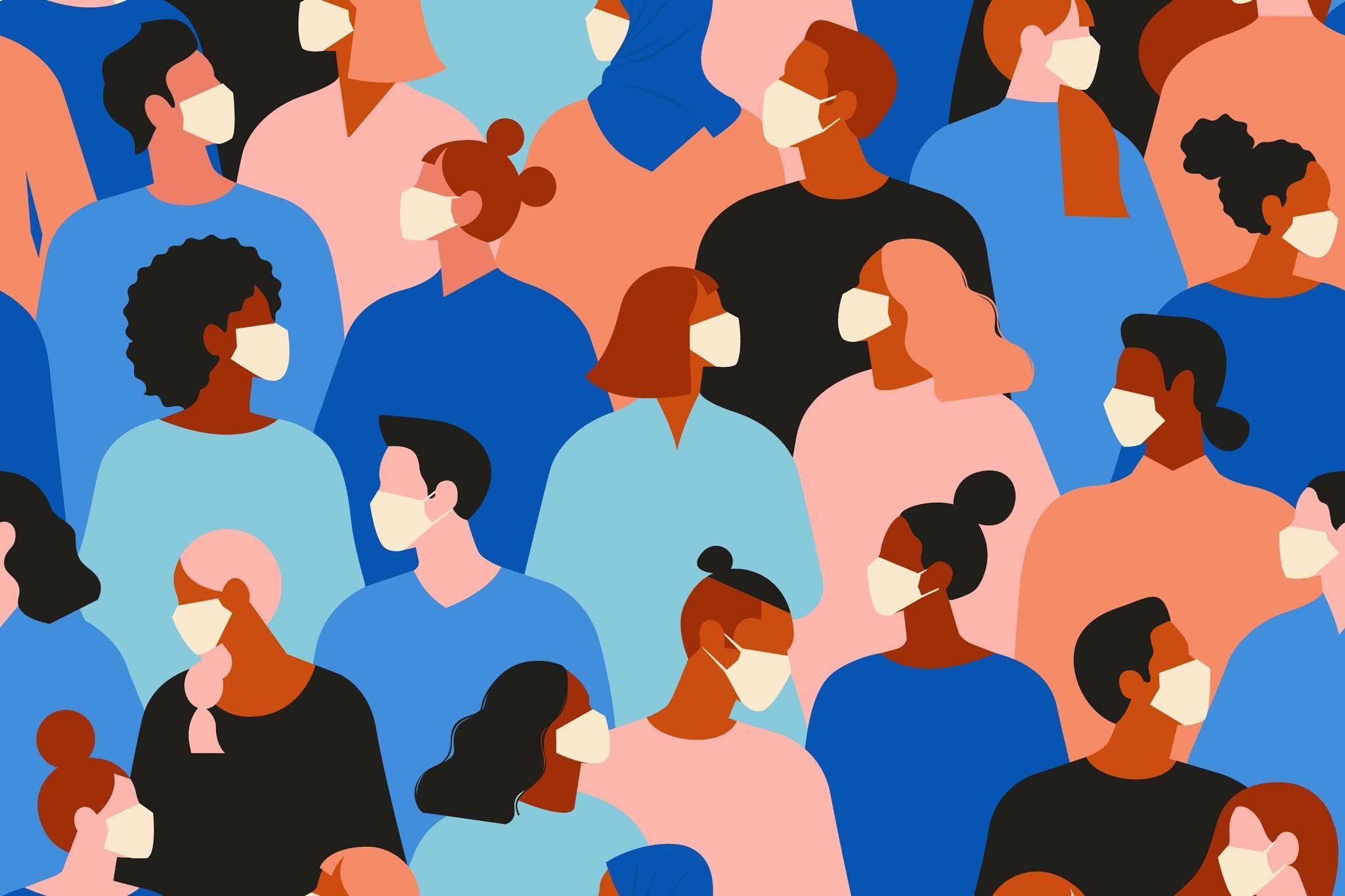 The United States of America now has the most number of deaths surpassing other worst stricken countries of the world! New York City is the one suffering the most cases of Covid 19 and the city's morgues are running out of space to store bodies.
As a result of the rising number of deaths caused by Covid-19, the people started to go crazy and panic-buying of much needed groceries took place all over the world and the sights and scenes were ugly.
Philippines President Rodrigo Duterte even threatened that he will order his police and army to shoot dead those who breach the lockdown order in his country.
Wild animals are entering deserted cities as humans are kept in lock-down or quarantined. The wildlife are reclaiming what was once their grazing lands.
Makkah, Islam's holiest city had to be put under lockdown to prevent the spread of the pandemic.  Whether we like it or not, the Saudi Authorities have to take such extreme measures to prevent unnecessary loss of lives of the ummah.
Congregational prayers in all faiths require coming into close proximity with ones fellow worshipers and with Covid 19, the preventive measure is to keep one's distance from another person by at least a meter apart. So, jamaat prayers are definitely out during these times. Pray at home. Allah knows us best. He forbids us to endanger ourselves by coming into close contact with others during this pandemic. Stay safe.
Over here in Malaysia, we are in the 3rd phase of the Movement Control Order and the Police have to be more firm in dealing with the ones who dare to travel without reasonable cause.
Foreigners currently quarantined at KL's Selangor Mansion are said to have thrown feces and  other objects at enforcement officers stationed there. Such are the kind of people who do not deserve to be here during the MCO lockdown. They really ought to count their blessings for the measures being taken to avoid the Covid 19 from killing them.
People are dropping on the streets of Jakarta, Indonesia after getting infected by the Coronavirus! Watch!
Doctors in China collapse as a result of being overworked treating patients as a result of the Coronavirus pandemic.
Will Mankind learn from this pandemic?